"It's almost magic."
– Jason Kennedy, Hi-Fi+.
"amazing."
– Art Dudley, Stereophile.
"a remarkable achievement."
– Colin Smith, Soundstage AV.
"it's just too good to be true."
– Mike Quinn, Jazz Times.
"seriously addictive."
– Paul Messenger, Hi-Fi Choice.
"true engineering magic. "
– Robert Learner, Sonic Flare
The QM is is now available in beautiful glossy white too!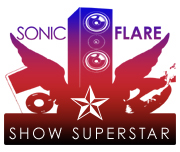 A precisely tuned instrument
Instructions for speaker placement are typically fuzzy and vague, even from the manufacturers themselves. Instructions such as "3 feet or more from the rear wall" are common, and the user is left to find the elusive "sweet spot" himself. For the Guru QM10, placement is spelled out clearly and simply in its specifications – Against a wall (1-2 inches from it) toed in, and 60 cm (2 feet) above the floor. When a product is that  precisely specified, you know it is a precisely tuned instrument.
Although the acoustic challenges are well known, there are many benefits to positioning speakers close to the wall. Apart from the obvious higher WAF (wife acceptance factor) and more efficient use of the precious space in our many smallish apartments, the increased listening distance more importantly allows for a better sound; a more expansive and immersive soundstage, as in the case of the QM10.
From its unconventional crossover, unusual proportion of the front baffle and shape of the cabinet, to the design and placement of the drivers and its Helmholtz Resonator port – Guru Pro Audio of Sweden has gone to extremes to optimize the QM10 performance for close-wall placement. Designer Ingvar Öhman is by profession a researcher in the fields of human hearing and acoustics, and has applied his insights to great effect here. Much effort has been made to achieve timbrally and dynamically accurate sound reproduction, allowing for the natural musical colours in the recording to be let free. For many musical instruments, timbral accuracy requires accurate bass reproduction. So it is worth noting that this compact loudspeaker achieves a response of 30Hz upwards, which is rarely achieved by compact monitor speakers.
Reviews & Testimonials
"The system built around the Guru QM10 loudspeakers sounded amazing… No wonder: In addition to it's uncanny bass extension, the diminutive Gurus had great timing, a real sense of flow and momentum and reproduced the spatial element of music with a sense of image height that one seldom hears from any loudspeaker at any price" – Art Dudley of Stereophile.

The Guru QM10 has garnered a 5-star review and Best Buy award in the Hi-Fi Choice magazine! "These speakers are exceptionally communicative, expressive and entertaining, to the point where the whole experience quickly becomes seriously addictive." – Review by Paul Messenger of Hi-Fi Choice magazine, Nov-08 issue.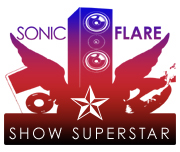 "… nothing I've heard for this size/money approaches the Gurus for full-blooded satisfaction. They energize the air with music like no other small speaker I've heard and do so with organic liquidity – this is true engineering magic. I'm a big speaker guy who could live with the QM10s." – Review by Robert Learner of Sonic Flare
"I asked, How can these little speakers reproduce timpani and bass drums like that? This was deep, wholesome bass with solid impact — the kind you'd expect from a much larger speaker, not something as small as the QM10." – "For a small speaker, this level of bass performance is simply astonishing. What's more, despite the fact that the Gurus were pumping out solid, deep, tight bass, there was no evidence of port noise or chuffing." – "Conversely, Raul Midon's guitar and vocals on the title track of State of Mind [CD, EMI 71330] were refreshing, accurate, and clean, with not even a hint of excess treble energy. Most interesting, though I can hardly stand its overbright sound through most speakers, was the vibraphone on Jazz at the Pawnshop [CD, Proprius 7778], which was highly listenable with the QM10." – "Coherence between the woofer and tweeter was excellent; the two drivers did a very good impression of a well-executed coaxial speaker. This helped the Gurus "disappear" with most good recordings. On tracks featuring well-recorded hall ambience, these speakers were sometimes mesmerizing. The vast interior of the cathedral that served as the recording venue for Holst's The Planets was transported into my small listening room to a degree that almost had me wondering if my walls and ceiling had been removed. The imaging was pinpoint, and the orchestra's various sections were presented so three-dimensionally that I felt I could get up and walk around them. Smaller venues, too, fared well; the Ray Brown Trio's Bassface: Live at Kuumbwa [CD, Telarc CD-83340] sounded particularly spacious and full of verve." – "The QM10 has been Guru-fied into a card-carrying high-end speaker, and it is a remarkable achievement." – Review by Colin Smith, Soundstage AV.
"the tweeter Öhman has designed seems to work miracles" – "transients…excite the system to the point of frightening reality" – "never for an instant did the GURUs allow the music to lose its drive; they never let things hang" – "everyone who hears them is astonished at their level of performance" – "what great speaker design is all about" – "… it's just too good to be true." – Review by Mike Quinn, Jazz Times.
"Easily the best sound at the show was in the Tom Tom Audio room, where a mid-range Naim system was driving an unusually squat, black loudspeaker that looked rather like a professional desktop monitor… Wondefully musical and capable of an entirely captivating performance, it also produced bass like no other compact speaker (using a four-inch driver) we've ever heard." – Show coverage, Hi-Fi Choice.
"They performed an amazing trick of not only seeming to make the speakers themselves disappear but provided such a huge scale of sound up, over and around the direct centre soundstage it was actually quite bizarre from little boxes … Absolutely terrific …" – User review in the Naim forum
"… I was not expecting the results I heard from the QM10s – with eyes closed you imagine big speakers behind such an articulate well formed soundstage, but coming from such modest little boxes is really amazing! I listen mainly to female vocalists and heard Claire Martin and Kate Rusby like I have never heard before." – User review in the Naim forum
"In fact, when the listening session was over, I was completely blown away. Of all the shows I've been to, and of all the speakers I've listened to, there has not been a single one that has impressed me as much as these squatty looking boxes." – User review of the Guru QM10.
An interview with Ingvar Öhman, designer of the Guru QM10 loudspeakers.
More product information & specifications are available on the manufacturer's website.